Divine is tucked into the Texas Hill Country, located at the junction of Heather Rainier's romantic imagination and her wildest fantasies. Like many small towns, the citizens look after each other, gossip about the rule-breakers, and are in each other's business.
Divine has developed an extended family of characters involved in ménage love relationships. Curvy heroines who discover what they want and set out to seize the day, and the rugged, sexy heroes who desire their curves.
How does a woman inspire two or more men to love her so much they're willing to share her? Come to Divine and explore with Heather Rainier why it's possible for one woman to have a heart big enough to love more than one man…
~~~~~~~~
Available Now!

Releases September 25th!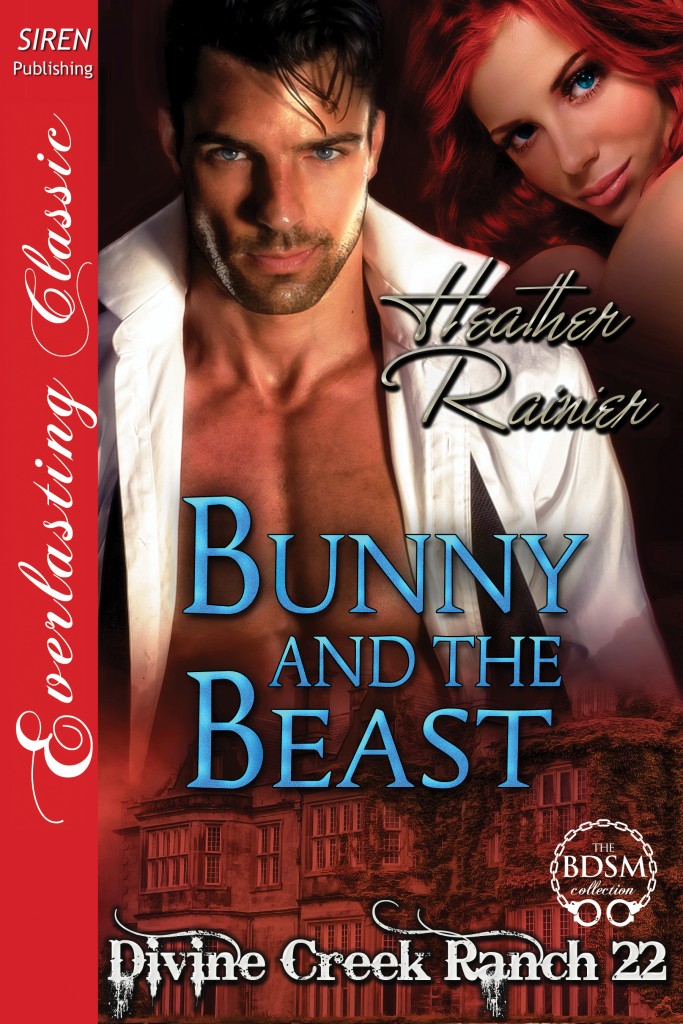 Hard-working, strong, and sassy, Bunny Carrigan desires a simple life, far away from the complications of the big city, posh houses, and materialism. She makes her own rules and has no time for pushy men in fancy suits or playing games.
Joseph Hazelle enjoys taking control and has very set ideas about what the ideal submissive looks and acts like. In fact, his ideas are so set they might as well be concrete. Vibrant and full of life, Bunny challenges Joseph's preconceived notions and she's determined that if she submits at all, it's going to be on her own terms.
Accustomed to being the instructor, Joseph discovers that Bunny has claimed his lonely heart and has a thing or two to teach him. All he has to do is educate her about his world and convince her that she does indeed "do" submission. What could go wrong?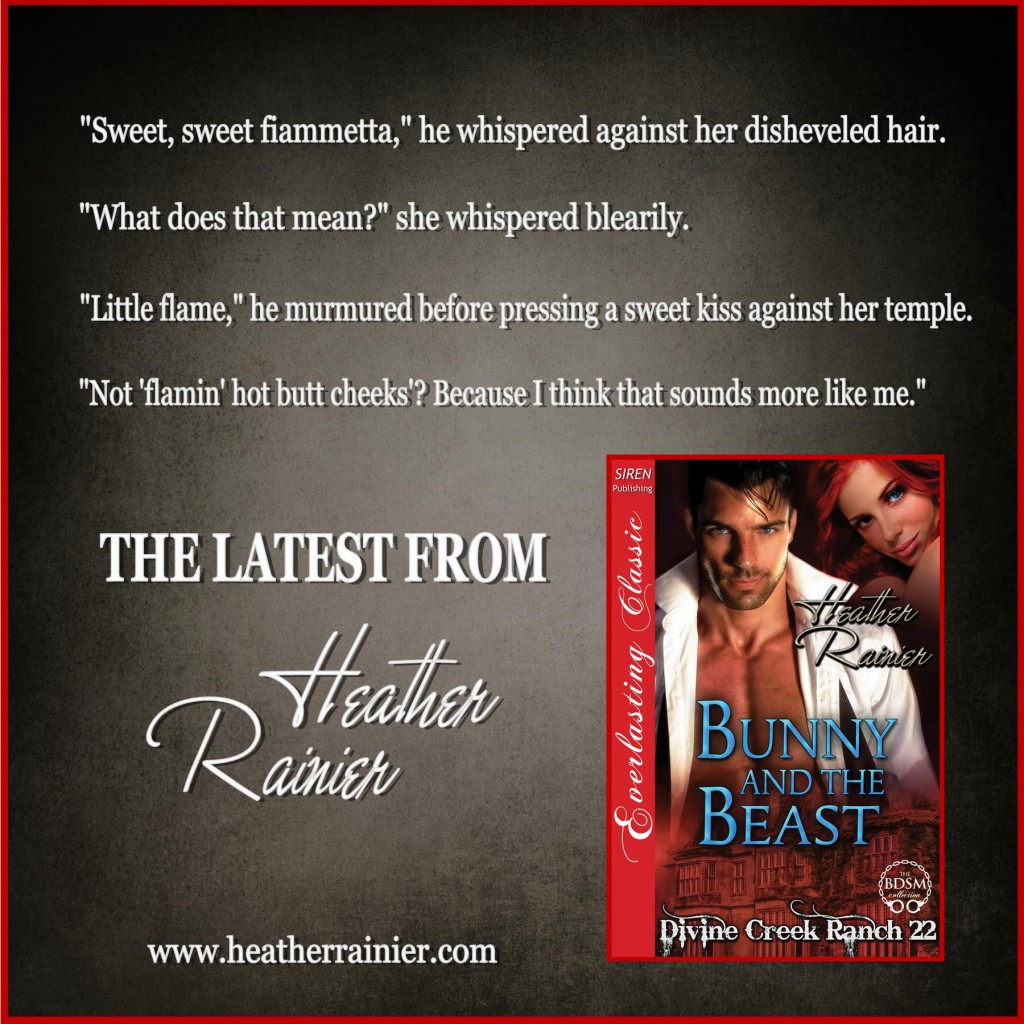 ~~~~~
Available Now!



The latest book in the Divine Creek Ranch Collection
Lumberjack Weekend
Violet Tyler's heart was broken when she discovered she was the metaphorical third wheel in her big-city ménage. Relegating the idea of being loved by two or more men to fantasy material, she throws her heart and soul into her business, Violet's Emporium.
Watching from the sidelines while they renovate her Emporium, Josh and Lucas Abbott want her more every day and see the way her former lover chips away at her heart each time he pays her a visit. They've stretched out the renovation as long as they can and finally it's time to claim her or let her go.
Invitations to a fantasy weekend at Hazelle House give the three of them a no-strings-attached chance to make her lumberjack ménage fantasies a reality. But when the weekend is over and the real world—and her former lover—come calling, can her ménage fantasy live in the light of day?
~~~~~~~
Please visit my Works in Progress page for updates about upcoming stories