Divine is tucked into the Texas Hill Country, located at the junction of Heather Rainier's romantic imagination and her wildest fantasies. Like many small towns, the citizens look after each other, gossip about the rule-breakers, and are in each other's business.
Divine has developed an extended family of characters involved in ménage love relationships. Curvy heroines who discover what they want and set out to seize the day, and the rugged, sexy heroes who desire their curves.
How does a woman inspire two or more men to love her so much they're willing to share her? Come to Divine and explore with Heather Rainier why it's possible for one woman to have a heart big enough to love more than one man…
~~~~~~~~
PLEASE SEE THE "WORKS IN PROGRESS" PAGE REGARDING AN UPDATE ABOUT
ABSENTMINDED ANGEL, COMING DECEMBER 19TH 
THE NEXT STORY IN THE DIVINE CREEK RANCH COLLECTION
~~~~~~~~
The Latest in the Divine Creek Ranch Collection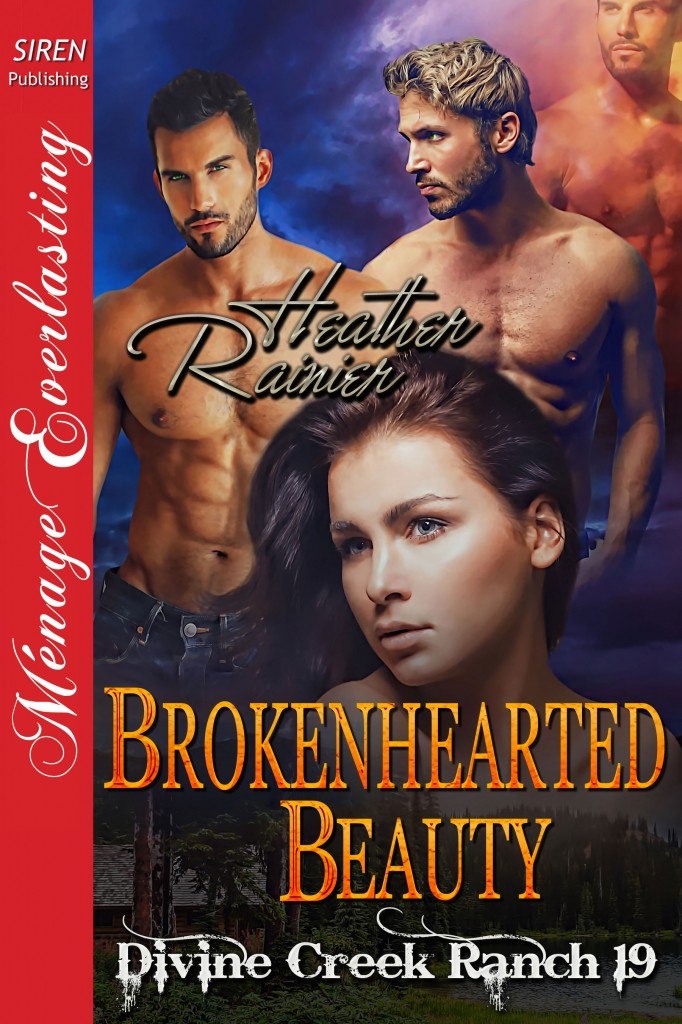 Brokenhearted and grieving, Leah Woodworth's heart is filled with regret for never confessing her love to Patterson Elder. His loss haunts her dreams and she can't set eyes on his brothers, James and Vincent without seeing his face. Having denied her attraction to them until it was too late, how can they possibly still want her?
James and Vincent were sure Leah was the one from the moment they met her. Patterson had always shared that belief, taking every chance to convince her that she was meant to be theirs. With Patterson gone, James and Vincent are deep in their own mourning and at a loss as to why Leah avoids them. When she is offered an opportunity that may take her permanently out of Divine, they realize time has run out and seize what may be the last chance they have to make her theirs forever.
AVAILABLE NOW!